Raising the Bar 
Institutional Investor at the Diversity, Equity and Inclusion Roundtable in Chicago recognized 12 industry leaders for their work, commitment, and leadership to diversity. Here are some excerpts from our conversation with Angerla Miller-May. 
When Angela Miller-May first entered the pension space, she joined the Chicago Teachers' Pension Fund first as an investment analyst in 2020, before rising to the role of Chief Investment Officer. In one year as Chief Investment Officer at the Illinois Municipal Retirement Fund (IMRF), she has increased the percentage of total assets managed by minority, women, and persons with disabilities from 21.7% to 25.5%, or $12.5 billion.
A graduate of DePaul Driehaus College of Business and Northwestern University, Angela has been building a network of diverse managers, above and beyond the State of Illinois's 20% target. In addition to the extensive work that Angela is overseeing within the fund and its management base, IMRF is leveraging its website to collect data from diverse managers, which can be shared with its peers to highlight the fact that diversity leads to better outcomes.
The following has been edited for clarity.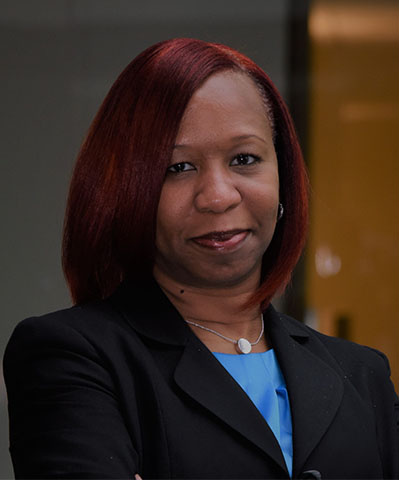 What does diversity, equity and inclusion mean to you?
As an African American woman diversity is personal for me, and it is my responsibility to encourage and support increased opportunities for minorities and women. We must all lift others as we rise. IMRF has a culture of organizational excellence, which is driven by their missions and values. I believe that diversity, equity, and inclusion – and belonging – are a part of those efforts. We have a dedicated investment officer that leads our emerging manager program and she along with all staff is charged with sourcing and identifying diverse managers.
We partner with dedicated manager-of-managers and fund-of-funds in sourcing and due diligence efforts regarding diverse managers. We demonstrate our commitment to DEI by ensuring that investment firms owned by minorities, women, and persons of disabilities always have access to opportunities to conduct business with IMRF. As of at the end of August 2022, 25.5% of our total assets or $12.5 billion are managed by 66 diverse-owned firms.
I view Diversity, Equity, and Inclusion as an implementation of investment strategy similar to all other strategies that have the opportunity to create value and mitigate risk.
How do you measure success of your DEI initiative?
I think it comes down to having an inclusive culture because you can have multiple policies, but there has to be intentionality and support to follow the policies. We have a manager diversity policy, and our legislation in Illinois has a 20% aspirational goal of minority, women, and persons with disability management in our pension code. All Illinois pension funds have to adhere to that aspirational goal, but we have policies with targets within each asset class and we try to identify and source managers within those spaces.
That 25.5% of total assets is broken down into how much is direct management and how much comes from manager-of-managers or fund of funds, but 93% of it is direct mandates where minority owned managers and women-owned managers manage our assets. Over the past year, we've moved from 21.7% of total assets managed by diverse managers to 25.5%, and that's one way I measure the success that we've had. There's no cap; there's no ceiling: It's about having the same number of diverse managers represent the fund as the diverse members that participate in the fund. We simply strive for equitable representation.
How do you measure diversity within your investment team?
I try to lead by fostering excellence and growth in my team and allowing them to have the opportunities to demonstrate their talents. We're trying to mesh our unique backgrounds and our different work experiences to collaborate as a team, understanding how we communicate, how we listen, how we learn, and how we're uniquely ourselves, but still coming together as a team.
We continue to add to our diversity when there are opportunities to add to the team, but I think we should always look for professionals that complement the existing team members and fit into the culture that we've tried to build where everyone has a voice and there's mutual respect.
What is your proudest accomplishment?
I would say that being able to use my platform to affect positive change in DEI has provided me with some proud moments. Having the opportunity to testify at a 2019 Congressional Hearing that was held by the Financial Subcommittee on DEI in Asset Management, chaired by Representative Joyce Beatty of Ohio, was one of my proudest accomplishments.
There is a myth that the performance of diverse managers is subpar. To which I would say, investing with diverse asset managers that demonstrate outperformance and deliver returns is a part of our fiduciary responsibility as an investor. It is prudent because as we all know – and what has been proven – is that diversity leads to improved outcomes. I am proud to have hired and partnered with many diverse managers that have contributed to the long-term performance of IMRF. 
For the full list of DEI Award winners, visit Allocator Intel here.
To discuss the content of this article or gain access to like content, log in or request membership here.