Diversity, Equity & Inclusion
---
Institutional Investor is proud to recognize remarkable investors for their achievements and outstanding leadership in pioneering diversity and inclusion efforts within their investment teams and with their external managers.
Working with our Institutional Investor Institute and Alternative Investor Institute team, Advisory Board members as well as with outside experts, we celebrate and share some of the impact peers in the industry have created pushing us forward.
It is with great honor that we celebrate this movement of influential allocators who have the passion and vision to implement change and to advance discussions around diversity, equity, inclusion and access.
We are pleased to announce this year's selection of Awardees. The following 12 thought leaders of our investment management community have shared with us how their focused, intentional actions have helped the industry move closer to diversity, equity and inclusion. Read their stories below.
This year we are honoring 12 thought leaders
*Presented in an alphabetical order by fund name
As Head of Portfolio Management in Bank of America's Chief Investment Office, which has an average tenure of 17 years, Joe has created a robust culture by maintaining a practice of hiring internally. Since 2020, he has personally hosted an annual meeting about ally ship alongside other industry leaders, talking about the underrepresented community help each other that collectively we're stronger than as individual
---
CURTIN'S LATEST ARTICLES
Elevating the Similarities and the Differences: " I leaned into being an ambassador for the Asian-American Pacific Islander community and having discussions with senior leadership about what the AAPI community was feeling [...] our fears for our safety [...] then I learnt of George Floyd's death, and next thing I knew, I was hosting a virtual meeting on allyship sponsored by our Black Professionals Group with industry leaders."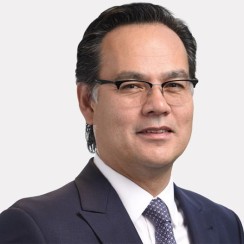 As the first Chief Diversity, Equity, and Inclusion Officer at CalPERS, Marlene has developed a robust framework to look at the public pension's role model as the largest health provider in the country. Since she assumed the role in 2021, she has nurtured an internal and external culture of inclusivity, incorporating the use of data to reinforce the fund's history and making sure that the outcomes that our members receive are the ones that we would expect to see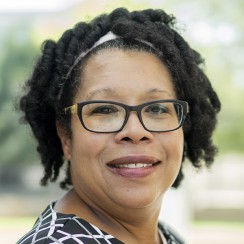 As CIO of Children's Minnesota since 1995, Sue Slocum has spearheaded an inclusive culture where 2 years ago, the pediatric institution's C Suite had no people of color, and now it has 30%. Among her proudest achievements is her own, new team, including a diversity and inclusion senior director, women and people of color, in service of providing children with the best and most equal healthcare.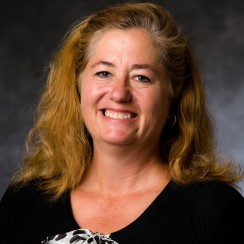 Angela has been Director of Investment Staff and Diverse Manager Equity since 2020, during which it changed its name from Colony Consulting. Since she first joined the consultant in 2016, she has seen a realignment of its values, making sure that its managers have an equity ownership stake of more than 50%, in not using the word "minority" in its writing in order to give diverse managers a fair shot, and surveying all of its managers by race, asset class, geography, gender, and ethnicity.

---
OUTLAW-MATHENY'S LATEST ARTICLES
Realizing Change "…DEI also means the responsibility to act. A serious and long-standing problem is stagnation, in large part because discussions around inclusion are often uncomfortable […] for both clients and fund managers…"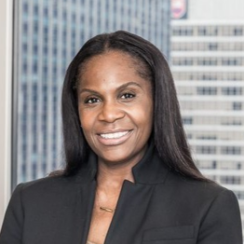 As Executive Director and CIO since 2004 – and the first African American and first female to run the fund – Cheryl has taken a holistic look at her portfolio to see if there are any asset classes where the public fund doesn't have diverse managers. Following the Global Financial Crisis, she worked with her board, which is 75% female and 75% diverse, and built the Next Generation Manager Program, to recognize diverse managers' performance against their own benchmarks and to allow non-diverse managers to promote their diversity policy.
---
ALSTON'S LATEST ARTICLES
Building the Next Generation: "...What I thought was important for both staff and for the asset management community was: I wasn't "interim CIO." My board said, "She is running the show." I think there were fewer than 10 African American CIOs or executive directors at foundations, corporate plans or public plans, and I realized that when I got in the room, if I have a seat at the table and I have a voice, I need to use my voice..."
The Eyes of Texas: "…We have been increasing our allocation to infrastructure and value-added real estate. We're moving away from office and retail and moving toward industrial. One of the major things that we're going to launch after COVID-19 is taking a look at various market segments: Do we want to take risk off the table and if so, how much?..."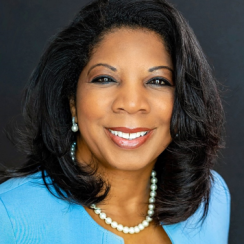 Alice Ruth has cultivated a broadly diverse management team at Dartmouth, wherein 60% of the Investment Office team are women or from non-white backgrounds. Since 2020, the Dartmouth Investment Team has broadened the commitment to diversity in the industry through its Dartmouth Investment Office Fellowship and Internship programs, which are intended to provide credentials for recent college graduates. To date, over 60 students have completed one of these two programs. Now our team is working with asset managers in an effort to place these students in internships.
---
RUTH'S LATEST ARTICLES
Investing in the Future: "...We have embedded DE&I into all aspects of our business. We have formed a diverse manager database (now tracking over 800 firms), and we track our prospective manager meetings more deliberately. In the past three years, we have increased the number manager meetings lead by diverse managers by 50%. Our portfolio is managed by an increasingly diverse roster of managers: As of 2021, 24% of our assets are managed by Hispanic, Asian and Black investors...."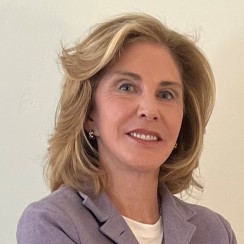 As Deputy CIO and Director of Finance since 2010, Carol has grown the manager base exponentially from 12 to 32 managers, specifically with a mind to hiring women-owned or diverse-owned broker-dealers. On her team, she actively promotes all members of her team to make sure everyone is being heard, which she applies to hiring managers whose teams, including different cultures and ethnicities and a target of 30% of female-owned portfolio managers by 2030.
---
CHAN'S LATEST ARTICLES
Finding Inclusivity: "…I don't just practice this with my investment team, but also across EY. We have something called EY Circle, which is grouping team members from across functions and aligning them as a "family". We get together every quarter, and we build a sense of community and belonging through conversations and connections by creating a safe space for team members to talk about things that concern them and reflect the issues to leadership…"
---
Asian Americans: The Overlooked Minority "…Asian Americans made up about 13% of the U.S. professional workforce, but just 6% of executive and senior officers […] potential blind spot for many companies: Because Asian Americans are not considered an underrepresented minority, they are given little priority or attention in diversity programs…"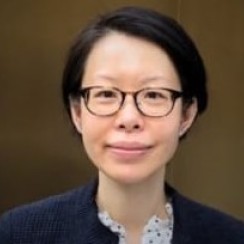 As Managing Director at Kresge Foundation, Venus has continued the mission of founder Sebastian Kresge "to promote wellbeing of mankind," which now makes $160 million in grants each year. Since she assumed the role in 2021, she has implemented an effort to make the investment team as diverse and inclusive as possible, set the goal to have 25% of our U.S.-based assets invested with women and people of color by 2025, and increasing engagement with diverse members via conference engagement, GP hiring, and peer conversation.
---
PHILLIPS'S LATEST ARTICLES
Helping Build That Pipeline: "… we've found out that expanding opportunities also involves dismantling barriers that impede pathways to equality. We wanted to operationalize equity across every working group within the foundation, so in the Investment Office we've adopted a three-prong strategy where we measure our success across these three different metrics. Colloquially, we'll call it "people, portfolio and pulpit…"
Being Mindful That Your Investments Don't Conflict With Your Mission: "…I believe that asset management is an important career path for women. It allows you to have incredible responsibility and incredible experience, but[…]having a mentor was terribly important. I have had a network of mentors, and if not for them, and the unique role they've had, I wouldn't be here…"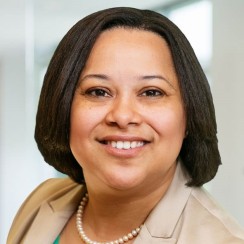 As the Senior Director and Head of Emerging Manager at the Teachers Retirement System of Texas since 2019, Kirk has designed a manager survey to get more information on DEI, toward a more cooperate culture, in his manager selection and among his peers. Internally, his own organization has fostered inclusion by introducing diversity including the Hispanic, Latino Network; the Caregivers' Network; and the Black Employee Network, which he personally started.
---
SIMS'S LATEST ARTICLES
Opportunity Rising: "...The hiring of the diversity inclusion officer resonated a lot with my peers: People took that as a "pretty significant step," and I've had a number of conversations among my peer set around DEI and the data.…[...] One of the things that has happened since our diversity officer has arrived is the concept of ERG, the Employee Resource Group, so we now have employee resource groups for the IMD Women, LatinX Network; a caregivers' network, and the Black Employee Network that I started..."
Finding Undiscovered Talent in Emerging Managers: "...The hiring of the diversity inclusion officer resonated a lot with my peers: People took that as a "pretty significant step," and I've had a number of conversations among my peer set around DEI and the data.…[...] One of the things that has happened since our diversity officer has arrived is the concept of ERG, the Employee Resource Group, so we now have employee resource groups for the IMD Women, LatinX Network; a caregivers' network, and the Black Employee Network that I started..."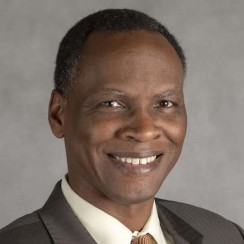 Since he joined the Teachers' Retirement System of Illinois in 2019 as Senior Investment Officer of the Diverse and Emerging Managers program, Jose has designed a system to look at diversity across three layers – ownership, leadership, and total workforce – to ensure not only diverse numbers, but an inclusive culture including retention, fair distribution of economics, and a process for due diligence. To date, the fund has established that 20% of all exposure has to be with diverse and female minority managers, supported by its annual survey of its managers and proprietary platform where managers can make updates to the make-up of its staff on a live basis.
---
GONZALES' LATEST ARTICLES
Being an Agent of Change "…I presented what I called the "Redefining Diversity" initiative that looks at the total workforce by the three layers: Ownership's going to be the most important layer of a firm that's going to dictate how a firm is going to look like, but the leadership level is important…"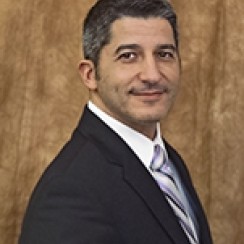 In that time since Carlos joined as Portfolio Manager in 2014 to CIO in 2021, the foundation has achieved a 90% level of diversity in its board and 45% level of diversity over the last 12 years. Since 2018, Carlos has implemented 2 programs including, first survey managers around recruiting, cultural belong, fair promotion, and influence – and second, collaborating with 5 other firms, he has a grant program to introduce diversity into firms via a grant program, where he works with a firm wants to be on the diversity front and an execution plan, which has now been adopted by 450 C-Suite executives and to over 30 investment firms, who collectively have $1.5 trillion in assets under management.
---
RANGEL'S LATEST ARTICLES
Expanding Equity "…We're giving this to you for free, and it's very valuable. We're paying for it with grants because we think it'll make for a better workplace, which leads to a better world, which is better for children in this country, so in exchange for that, we're asking for your time: You need to commit C-Suite or senior-level people; you need to involve HR people to be a technical resource…"
---
Race in the Workplace: The Frontline Experience: "...His notable DEI work at WKKF includes co-creating the Expanding Equity program to advance racial equity, diversity and inclusion in the corporate sector, which has engaged more than 550 leaders from nearly 100 companies from 10 industries..."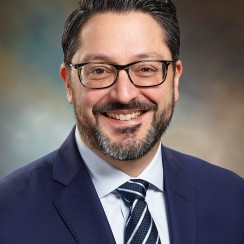 As Chief Investment Officer of the Illinois Municipal Retirement Fund, Angela has increased the percentage of total assets from 21.7% to 25.5%, or $12.5 billion, over the last year. In the investment industry, IMRF has been a leader in encouraging diversity, equity, and inclusion, including a diverse membership, a diverse board of trustees, diverse staff, and diverse investment team, which in turn Angela ensures is represented in its managers, by minorities, women, and persons of disability always have access to opportunities to kind of conduct business with IMRF.
---
MILLER-MAY'S LATEST ARTICLES
Raising the Bar: "...We partner with dedicated manager-of-managers and fund-of-funds in sourcing and due diligence efforts regarding diverse managers. We demonstrate our commitment to DEI by ensuring that investment firms owned by minorities, women, and persons of disabilities always have access to opportunities to conduct business with IMRF. As of at the end of August 2022, 25.5% of our total assets or $12.5 billion are managed by 66 diverse-owned firms...."