Being Mindful That Your Investments Don't Conflict With Your Mission
Venus Phillips helps to bolster Sebastian S. Kresge's legacy by tending to the portfolio of The Kresge Foundation, the foundation the retailing titan set up "to promote the well-being of mankind." His hundreds of S. S. Kresge "dime stores" once dotted the main streets of cities across America along with Woolworths and Newberry's, and four years before his death in 1962, the company opened one of the nation's first big box retailers, Kmart – six months before Sam Walton opened a similar store called he called Wal-Mart.
Sixty years later, the dime stores are gone, and while Wal-Mart is one of the world's largest companies, K-Mart, now merged with another retailing icon, Sears Roebuck, has been on a downward spiral for a couple of decades.
But the eponymous foundation Kresge set up in 1924 with an initial contribution of $1.3 million is a significant force in the philanthropic world, thanks to a portfolio now approaching $4 billion. Phillips, who joined the foundation in April 2019, plays a critical role in generating the returns enabling it to make grants and social investments totaling nearly $200 million a year around the country.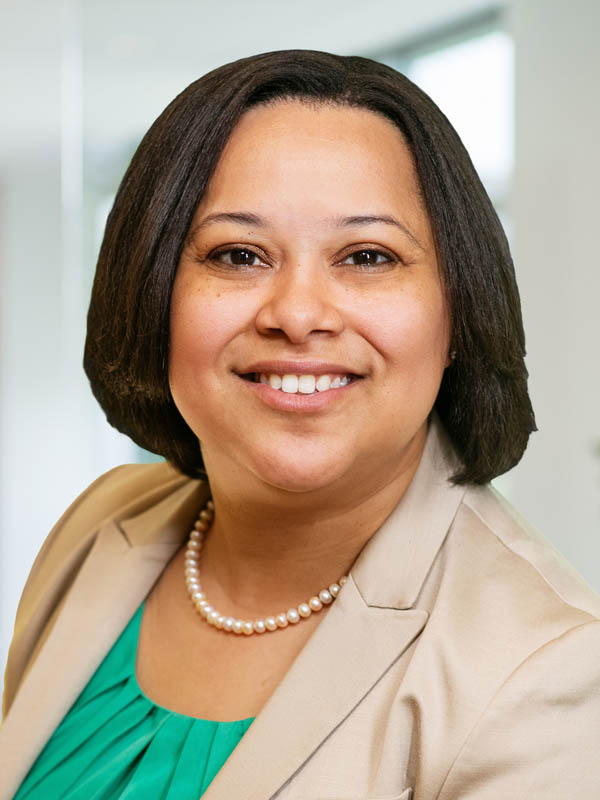 Phillips says the foundation, based in Troy, Michigan, has a distinctive portfolio that is divided "about half-and-half between public and private markets." She adds, "We typically invest with very niche, bottom-up managers across all asset classes. We like specialists: Their fund is what they do, what they live and breathe, so for any asset class, that's why we're looking for specialists. They don't have to have been around forever; we're willing to invest in first time funds because those are typically the most successful in a series, and it allows us to grow our relationship with the firm."
The portfolio has other distinctions as well, including a big overweight to emerging markets, and also, she says, "We don't have anything in fixed income today. Instead, the foundation has the ability to use derivatives to gain exposure when it's attractive."
There's a 13-person investment team, including three operations people, and, "Up until the last summer, we were generalists – that helped with assessing bottom-up specialist managers across the globe. But recently we decided to bifurcate our team into public and private markets, so each team got one of the two managing directors, investment directors, and analysts."
She adds, "Given my 15-year background in public markets, in true Kresge form, they assigned me to the private team." But that's fine with Phillips: "I wanted to round out my background. That's one of the reasons I chose to come to Kresge. Having a focus on the private space lets me build out my skill set, and it's just great to do it at a place where they've given me this level of responsibility and also this support."
Phillips adds that in managing a foundation portfolio, "There's always that extra layer of being mindful that your investments don't conflict with your mission. We're interested in many problematic areas, whether it's health services or the environment, so we have to be thoughtful that we're not undoing the things that we work so hard on."
Moreover, at Kresge, she adds, "There's an important piece around diversity, equity, and inclusion. We have a 25% by '25 initiative, where we've pledged to have 25% of our U.S. assets invested in firms owned by women and people of color by 2025, and we've made significant strides in doing that. Not being able to travel during the pandemic has slowed us down, but we're finding other ways to march forward."
In mounting that program, she says, "The investment team began to research, and what we found was shocking: 98.9% of the assets under management are managed by white men; 75% of senior positions in the industry are held by white men. Yet, diverse teams have been proven to make better decisions, and diverse-owned firms perform as well if not better than their non-diverse-owned peers." So, from there we asked, 'What role do we play in that?' and we worked to remove the biases from our thinking and our evaluation of people and organizations. And then from there, there was the pipeline thing."

The issue isn't that "the pipeline wasn't there," she says, "It's that we weren't fully accessing it. Normally when people in our field were starting a search, we asked our peers for suggestions. And that led to our first step, which was expanding outside of that corridor." In order to widen the foundation's perspective, she says, they asked, "What organizations can we join? When we travel, who are we talking to? Are we talking to the same firms that we know already? Or should we meet with someone who's outside our normal network?"
In thinking about diversity and inclusion issues, Phillips says, "Frankly, I identify as a person of color before I identify as a woman, and part of that is because that's how I'm treated by the world. I'm usually seen through that lens first. Being a woman of color in the automotive industry" – she worked for the Chrysler pension fund from 2014 to 2019 – "I stood out: I felt like a unicorn in certain situations. I would go to these industry events, and everybody knew my name, not because I'm famous, but because I'm different. So, that caused me to be extra aware of what I do because of my intersectional identity: I'm representative of women and people of color. It makes me want to do things correctly because I'm not just representing myself but two large groups who don't always have a seat at the table."
These days, she sees burgeoning interest in diversity and inclusion, and one reason is that "the events of last summer have heightened many Americans' concerns about racial justice. That has caused a lot of people to look at themselves. I know there's a lot of asset owners who if they didn't already have a diversity program have started one, and they're being a lot more thoughtful in hiring."
Her advice to employers is: "You have to expand your talent pool, and that starts with recruiting from places you might not be accustomed to. Most employers have certain target schools because they're a known entity, and you can save on travel costs by not trying to hit too many schools across the nation. It's a matter of changing how you access that pipeline. You have to change a lot of behavior and remove your biases to have a truly inclusive recruiting process."
Despite the financial world's diversity shortcomings, she says, "I believe that asset management is an important career path for women. It allows you to have incredible responsibility and incredible experience, but more of a work-life balance than other fields that students flock to, like investment banking or consulting."
In looking back at her own career, she says, "Having a mentor was terribly important. I have had a network of mentors, and if not for them, and the unique role they've had, I wouldn't be here. Howard University in Washington, D.C., is where I first learned about investing: I had a professor whose Chartered Financial Analyst (CFA) Exam Level I elective course got me going."

After Howard, Phillips spent three years as an analyst at J.P. Morgan Asset Management, and then earned an MBA at the University of Chicago, during which time she spent a semester studying international economics at the University of Cape Town Graduate School of Business. Mentoring played a role in getting her into the bigtime MBA world, and after, "I came out of business school during the financial crisis, and a lot of people had to try different things until they landed somewhere, so I was really lucky to have people help me navigate it." After business school, she did stints as an analyst at the University of Chicago endowment and as portfolio manager at Morningstar before joining FCA Fiat Chrysler to work on public markets for its pension fund and savings plans.

Joining the Detroit automaker was a homecoming of sorts for Phillips, who was born in Lansing, Michigan, and raised in Ann Arbor. These days she lives in West Bloomfield, a Detroit suburb, with her husband and five-year-old son. She also has an adult stepdaughter who's a teacher in Chicago. She frets that her son started kindergarten this year, and "in kindergarten, the most important thing is social and emotional learning," but, "instead, he's home most of the day and during his limited time at school, kids have to socially distance from one another. But hey, as long as he's happy and healthy, we'll figure out the rest." Her husband, a native of Detroit who used to work for Chrysler, is a tax accountant with a Troy, Michigan-based company.
For relaxation, Phillips runs: "That's my thing. Running is my quiet time to be with my thoughts. I'm not an advanced runner, but I'm a good enough runner. I sign up for some 10Ks, and I try to do a half marathon once a year." Her other pastime is reading: She moves between "heavy and fun stuff," like The Undoing Project by Michael Lewis and lighter weight things, like "The Seminarian" series by Aubrey Burris and "Bossy Pants" by Tina Fey. But she adds, "As a family, we love being together. My son is always doing a 'project,' and it's been neat to foster that, especially, since we're working from home, we have more time to lean into that."
She's often nurturing others as well. Mentoring has "been a two-way street," she says: While she has benefitted greatly from mentors, "There's a couple of universities where I will drop in and do a guest lecture, and I've stayed in contact with a quite a few of the students and helped them with career planning. Whenever I come across a young person looking to enter this industry, I'm all over that, because that's the only way we can build a diverse and inclusive pipeline for talent."

To discuss the content of this article, further engage with the author(s), or gain access to like content Join The Conversation Here if you are a member of the group, or Request Membership.