The Viking from Sienna
Sweden may not have been very imaginative in naming the "buffer funds" in its pension system: There's AP1, AP2, AP3, and, yes, AP4. But it's been much more imaginative in investing the nation's pension assets. These funds have earned a reputation as astute and often innovative investors.
Claudia Stanghellini, whose job it is to "take care of the external management" for about a quarter of the €41 billion held by AP3, says she oversees "quite a lot of assets in passive enhanced portfolios, and there are eight managers investing in small cap and global emerging markets. There's also a small allocation in hedge funds." Private equity, though not part of her remit, is also externally managed, while traditional large cap stocks and other plain vanilla instruments are managed in house.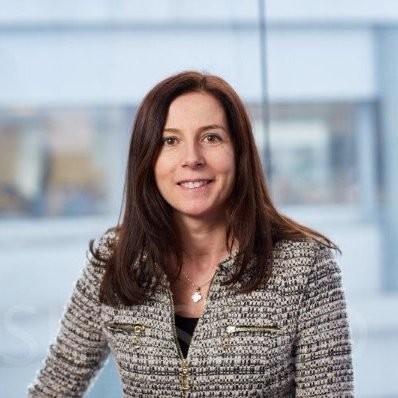 The APs were set up in 1960, when Sweden switched to a three-tiered defined contribution system. The APs are "buffer funds" that marshal and invest employee contributions and use them to make up any shortfall between the pension system's annual revenues and benefit payments. In recent years they've been paying out money as aging baby boomers retire in sizable numbers.
Stanghellini explains that employee contributions are automatically divided among the AP, so they're not competing for members like the Australian super funds. But they are competing for bragging rights regarding returns. Last year, AP3 returned 9.7%, as did AP1, while AP4 earned 9.6% and AP2 had 3.5%.
Originally limited to fixed income, the APs' investment rules have periodically been broadened, and at year-end 2020, AP3 had 45% of its AUM in equities, while fixed income and credit accounted for about 30%, and 25% of the portfolio is in alternatives, which is composed of private equity, real estate, timberland, and infrastructure. It also includes some insurance-linked securities. AP3's asset allocation has been in motion: "I think the big shifts have been since the Great Financial Crisis, to invest more in illiquids and to bring money in house," Stanghellini says, adding, "If you look at the portfolio back in 2007, we had only seven percent allocated to illiquid alternatives, which has now grown to 25%," and because of new liberalized regulations in 2019, "the fund can grow the allocation to illiquid assets up to 40%." Meanwhile, "everything that can be done in-house will be done in-house," she says, and this will "save on costs, give us full control on the portfolio, better integrate ESG and sustainability and result in a highly liquid portfolio as well." Meanwhile, things like global emerging markets and small cap stocks that require sizable organizational resources remain in her bailiwick.
While a number of institutions talk about separating alpha and beta, Stanghellini says, "We have been going the other way. We have some absolute return mandates with some hedge funds, but I wouldn't say that they're pure alpha strategies. In the past, we have had a very large passive portfolio due to costs, but now it's more important to look at sustainability and ESG, so one trend is to bring more assets in active management." ESG has also become an increasingly important factor in picking managers, she adds, "There is quite a lot of focus on the capability of integrating ESG and sustainability, and not just as a filter or as exclusion, but we want to see that kind of mentality being fully integrated in the team, with the PMs working with their portfolio companies, to try and make an impact.'
Stanghellini joined AP3 in 2002, "I started in the quantitative group and then after a few years, I moved to the external management team on the traditional long only side, and then in 2013, I became head of the team, and we started to look into the absolute return space," she says. She's one of several high-ranking women at the fund.
Sweden has long been the poster child not only for its lavish cradle to grave social welfare benefits but also its leadership in diversity and inclusion issues. At AP3, the staff is 60% male and 40% female, and a woman, Kerstin Hessius, has been CEO since 2004. "She has been a role model, a huge role model, for the women at the fund -- but also for the men because she's very respected," Stanghellini says.
However, Stanghellini adds, "Although most people think that in Sweden we're very advanced with regard to gender equality, I think we have some of the same problem as all the other countries." In her case, she says, "I have always felt comfortable at work at AP3. When I started, there were not many women, but I have never felt like, 'Oh God, I'm the only woman here or just one of the few.' And I have gotten incredible opportunities at AP3."
For her, the real issue has been "when I was going to conferences and meeting external managers, people were chasing my colleagues, but they were quite indifferent to me. They thought I was from the sell side – the client service woman. And then when they asked, 'What do you do?' 'Oh, I work at AP3.' "'You work at AP3?' Then you're noticed. But you feel it's not very nice that they have this preconception." She adds, "Also, in meeting external managers sometimes you feel that they kind of look down at you. But internally, I have never had a problem: I have always felt extremely comfortable."
One reason women have fared well at AP3, Stanghellini says, is that men are treated well. For example, "We have quite generous paternity leave, so a lot of our colleagues take paternity leave," she says, and that engenders more understanding of family issues and work/life balance.
Although Stanghellini now seems deeply rooted in Sweden, in fact she was born and raised in Sienna, Italy and went to university there. But she showed early signs of wanderlust. While a student, she spent six months in Belgium and three months in the UK. Then, she says, "After graduation I wanted to have another experience abroad, so I took a master's degree in actuarial science at London's City University. And then, I thought I would go back to Italy, but that didn't happen: You know, once you leave, it's very hard to go back. You see how many opportunities you have outside your country, so I ended up staying abroad a few more years, and then a few more years."
After City University, she moved to Boston, where she worked as an actuary at Sun Life Financial for five years. "It was interesting; I learned a lot, especially about programming and quant, but then I thought it didn't really fit so well with my personality." Moreover, she adds, "I wanted to move back to Europe. Boston was great – but I'm very European in my heart." So, in 2002, she found a job at AP3. "I took the chance to move into asset management because I wanted a job that was a bit more dynamic as compared to actuarial science." AP3's delivered what she was looking for. "I have to say it is never boring at AP3," she says.
But she has to be careful what she says about her job when she's at home. Her partner, who is Finnish, is a consultant to another AP. "He works on strategic allocation and things like that," she says, adding, "No, we don't talk much about work. So, that's good; otherwise, my colleagues would kill me."
Stanghellini and her partner have a college-age daughter. They're all very outdoorsy and Nordic in their recreation, Stanghellini says: "I love to train; I'm a training addict. So, running and skiing keep me mentally healthy and physically healthy; I do a lot of that." But then we also like to go out to restaurants and have a bit of nightlife."
As she reflects on her life in Sweden, Stanghellini says, "I have been living abroad more than half of my life. When I go back to Italy, the mentality there is very different. In Sweden everything is very organized, and people are extremely dynamic: They always look to the future and they're very open to all the new things." By contrast she says, "In Italy, people are very opposed to anything that is new. Everything is about tradition and history: They don't want to change anything. It's completely the opposite of Sweden. But of course, in Italy, the people are so warm and so helpful, and in Sweden people are more individualistic."
The cultural differences play out in the cuisine. Swedish dining didn't have much of a reputation 30 years ago, "but they have fantastic food now," she says: "It's very healthy, and you can eat all different kind of things." By contrast, she says, "Italy is extremely traditional, so my partner likes to joke that when we are in Italy and go to restaurants, you don't have to look at the menu because they always have the same things – they never change anything – but it is, of course, really good food!"
As she reflects on the geographical and occupational moves that she has made over the last three decades, what lessons does this offer to young women? "I hadn't really planned my career, so if, 30 years ago someone would have read my palm and said that I was going to live in Stockholm and have a career here, I would have said, 'I think you are reading the wrong hand.' I would have never imagined I could go to London, Boston, and then Stockholm."
But it's worked out well for her, "so I think my advice is to continue to be curious and open-minded. Try to always look at the big picture and not get stuck on details. Try to look at your life top down and watch for good opportunities on your way because you may want to jump into something, even if you had not really planned it that way."
To discuss the content of this article, further engage with the author(s), or gain access to like content Join The Conversation Here if you are a member of the group, or Request Membership.