Log in
to post comments
Doing Well by Her Members
Liza McDonald, the Head of Responsible Investments at Aware Super, one of Australia's largest superannuation funds, which serves more than one million members. An Australia native, she worked at Mercer Legal, a Melbourne-based superannuation law firm, from 1997 to December 2006, focusing on trustee education and corporate secretarial duties. In 2006, she joined Health Super as an analyst. In 2011, Health Super merged with First State Super, before First State Super merged again, with VicSuper and became Aware Super in 2020. The Fund also merged with WA Super at the end of 2020.
Today, McDonald is a 20-year veteran of the superannuation system. In Melbourne, where Aware Super has a large presence, McDonald describes her evolution from secretary to super fund, marked by her pursuit of ESG, diversity, and member advocacy.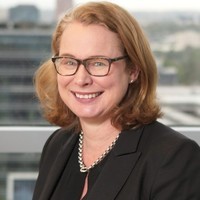 Tell us about your organization
We've been the fund for people who value community since 1992. We're now one of Australia's largest funds, and we're continuing to grow. Following our merger with VicSuper and WA Super in 2020, we manage more than $150 billion in savings for more than one million members throughout Australia. Operating on a bigger scale allows us to leverage economies of scale to deliver top performance, low fees, and extensive education, guidance and advice services. So, while we've changed in size, we've stayed true to our philosophy of putting members first.
Our aim is to help every member achieve the retirement they want and deserve: Our values and priorities will always come back to that single purpose. On 14 September 2020, we changed our name from First State Super to Aware Super. Our new name celebrates and honours the extraordinary Australians who are our members. It demonstrates our ongoing commitment to action and impact – for our members, their communities, and the world we live in.
Is your organization headed in any new direction? Are you in the midst of any changes in structure or functional responsibilities?
Our investment approach is underpinned by our purpose to "Do Well" for our members by way of strong, sustainable long-term returns whilst also "Doing Good" in the communities where they live, work, and retire. At Aware Super, we have four pillars in our responsible investment approach that helps to ensure we are maximizing long-term returns: First, the integration of ESG considerations into how we invest – including research; second, our engagement with companies; third, how we vote; and, fourth, collaboration on key issues facing the whole industry, like modern slavery.
As the Head of Responsible Investments, my role is develop the strategy; I have a team of six analysts, and some of the achievements that I have overseen whilst at Aware Super include responsible investing alongside the Principles for Responsible Investment (UNPRI or PRI), a United Nations-supported international network of more than 1,750 investors working together to promote ESG issues by incorporating them into investment practices.
In 2020, we received the highest A+ rating from the PRI for Strategy & Governance; the same year, the PRI recognized us as a leader for our climate change reporting. Prior to that, in 2012, we became the first major Australian super fund to become Tobacco Free; and in 2019, as a leader in our approach to appointing fund managers – as well as being the first Australian asset owner to win the PRI ESG Integration award that year.
By 2050, we have committed to Net Zero across our portfolio along with ambitious short-term and medium-term targets, to ensure that we invest to deliver sustainable outcomes for not just years, but decades, to come.
Thoughts on role of women in your organization, and in finance.
Personally, I've been lucky to work in an organization that supports diversity and inclusion and acts demonstrates that every day on it. Perhaps being in an asset owner with internal investment capability has been an advantage, as the culture is very much about the member outcome and how we can deliver that: Overall, our fund diversity targets and culture are a focus for our organization, including our investment team.
In our investment team, the gender split is 40% women and 60% male – which for an investment team is amazing. But this is not enough for us, we are now focused on how we can increase this diversity and ensure our succession planning provides opportunities for more women to grow their career within our Fund. The gender equality is reflected in the leadership, Executive and Board levels; on the recruitment shortlist where our target is 50/50 minimum achievement of 75%; and in the year-on-year target increase of 50% in the number of females promoted into management roles (The existing is 42%).
Our CEO, Deanne Stewart, was honored as an Equity Pay Ambassador, and has the Fund been recognized as an Employer of Choice for Gender Equality by the Workplace Gender Equality Agency (WGEA), the Australia government agency responsible for promoting and improving gender equality in Australian workplaces. In 2021, it noted that 42% of our manager positions are held by women, 40% of promotions were awarded to women, and 50% of positions at the board and executive level are held by women.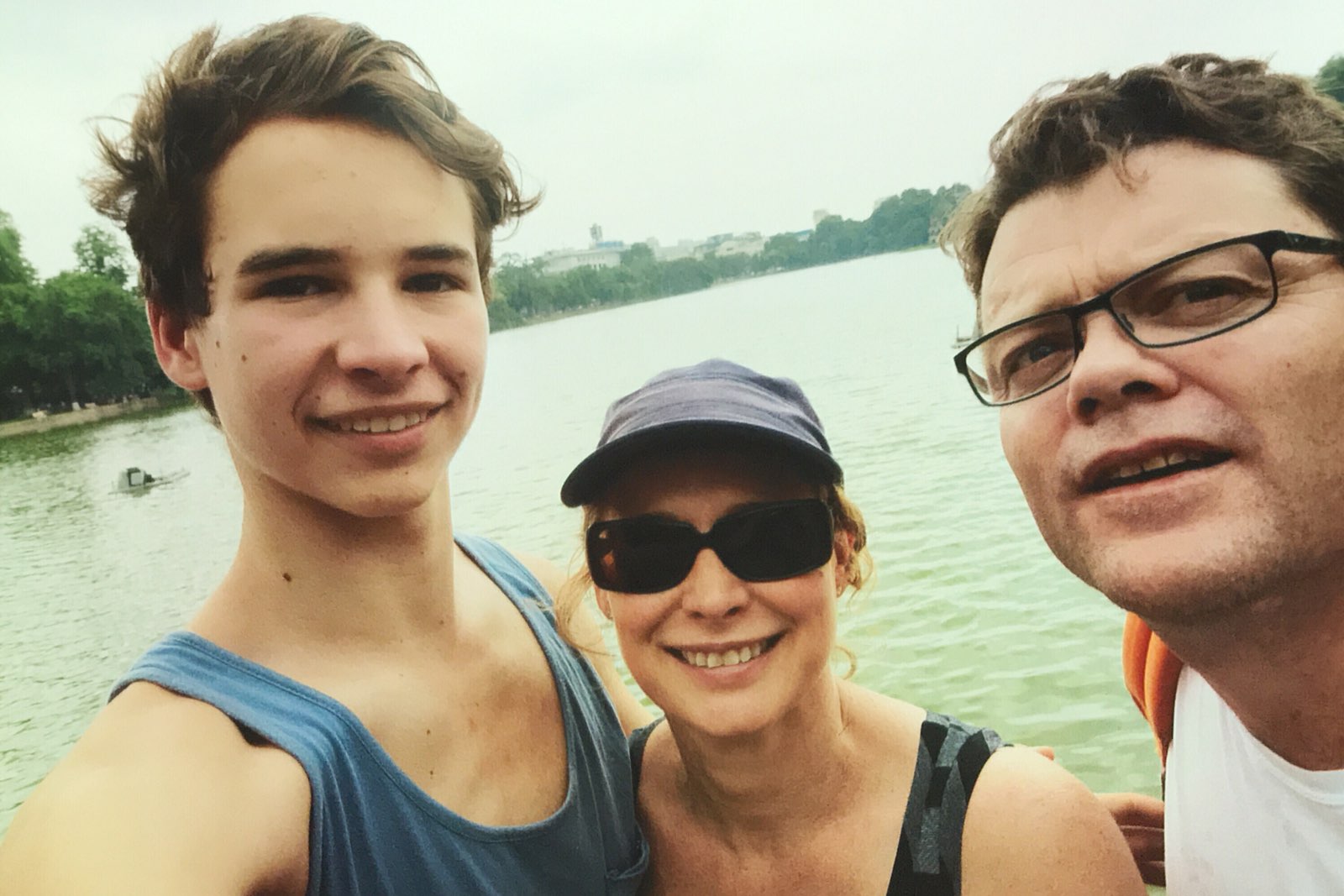 What advice do you have for women aiming for leadership positions?
All throughout my career I've had the support of my workplace or leaders. I have no regrets, and the advice I would give to my younger self is: Be brave, be courageous, and acknowledge your achievements. Don't be afraid to go after what you want and fully live your life in line with your values and purpose.
Where were you born and raised, and where did you go to school? How and why did you get interested in finance and investing?
I was born in Nambour, on the Sunshine Coast in Queensland. I went to school at Noosa District High School in Cooroy, in the state of Queensland, and Ipswich Girls' Grammar School, also in Queensland.
After university, what did you do?
I was fortunate to start my career in the legal industry and move into superannuation, and specifically investments. I have learnt so much on the job and through fantastic employers and mentors. It is so important that you learn what you can from the people you admire and especially those that you cross as you progress your career.
How and why did you get interested in finance and investing?
I had been a legal assistant with local law firms doing conveyancing, transferring of property in estate work. At 18, I started working as a legal assistant/clerk on the Sunshine Coast, Queensland. Four years later at 22, I took a superannuation legal assistant role in Melbourne with Jacques Martin Legal, a superannuation legal firm within Jacques Martin Administration & Consulting at the time, and then the consolidation of the superannuation firms over the next nine years led me to Mercer Legal.
In 2006, I took a role at Health Super as a legal, compliance, and risk analyst. I was drawn to the ESG work that the investment team was doing and was fortunate enough to move into that role: Over the course of the next five years, I started my journey and career in responsible investment with voting and stewardship activities, and have continued to develop my career from there. I've been with what was Health Super and now Aware Super for nearly 15 years.
Family life: spouse, kids, partner, pets, house?
I have a husband of 10 years and partner of nearly 18 years, Matthew McDonald; a 23-year-old son, James, who is currently working in finance; and our four-year-old Staffordshire bull terrier, Noel. We all live together in Melbourne in the state of Victoria.
This has been edited for length and clarity.
To discuss the content of this article, further engage with the author(s), or gain access to like content Join The Conversation Here if you are a member of the group, or Request Membership.