Log in
to post comments
The Right Recipe for Carleton College
Since Kelsey Deshler became head of the Carleton College endowment three years ago, the prestigious liberal arts school has become enveloped in the existential crisis facing the nation's colleges and universities. COVID-19 has turned many campuses into revolving doors, opening and closing in response to repeated outbreaks of the virus; high profile college sports programs are in disarray; and many parents are fuming about shelling out five-figure sums so their kids can sit in their childhood bedrooms and watch college on Zoom.
Amid this travail, Deshler says the endowment is doing its best to keep Carleton a leader in quality education. Located in Northfield, Minnesota, about 40 miles south of Minneapolis and St. Paul, Carleton has an endowment that recently passed the billion-dollar mark. That's small compared to the biggest Ivies and state universities. But those schools have much larger enrollments; in the endowment world, the crucial metric is endowment dollars per student, and with just 2,000 students, Carleton's billion dollars works out to $500,000 a head, putting it in the same league as the University of Chicago and Northwestern, and ahead of Brown and Columbia University. Deshler says the endowment provides about 25% of Carleton's annual operating budget, which helps the school remain a place that "attracts the best faculty and the best students," she says. Carleton provides over 80% of its students with financial aid.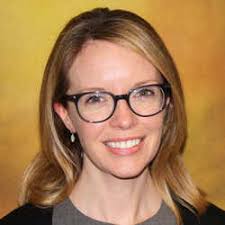 College endowments, like the schools themselves, were long male bastions. But Deshler symbolizes the changes taking place in that world. She joins women heading the endowments at Columbia, Northwestern, Dartmouth, the University of Wisconsin, Amherst, and several others. A woman has already come and gone at the Harvard endowment.
Since moving back to her home state of Minnesota, Deshler has been building on the work of her predecessor, Jason Matz, who spent a dozen years at Carleton endowment. Matz arrived shortly after the endowment experienced a 19.2% downdraft in the wake of the dot-com bubble, and he diversified assets by adding private equity and hedge funds.
While Matz steadied the ship, Deshler says, "We identified some gaps in the portfolio, such as a lack of growth-oriented investments and uncorrelated or absolute return focused strategies." They've maintained relatively low volatility and beta to equity markets versus their endowment peers, with long running portfolio beta at 0.4 to the MSCI ACWI. She adds, "When I joined, the portfolio held some interesting managers and ideas, but we identified a fairly pronounced value tilt. We've been building out a public and private equity piece that was under target for some time, and dialing down the natural resources, which has been over target for a while."
At this point, she says, "We have approximately 40% in public equity, 20% in marketable alternative strategies, like hedge funds, 20% in private equity, and 8% real assets. The balance is in cash and low duration fixed income. "We are fairly cash-heavy right now mainly as our private markets distributions have been outpacing capital calls, and we are patiently awaiting capacity in a few promising strategies," she says.
She says, "The end game will be around 25% in private equity, and that includes venture capital, growth equity, buyouts, distressed credit, and private credit. The objective for real assets is sitting where we are – 8% to 10%. But here we've recently added renewables and continue to grow our real estate exposure as COVID appears to have provided a few interesting entry points in large city multifamily properties and warehouses/distribution centers." Meanwhile, in marketable alternative investments, she says, "That shape has changed: we're moving away from equity oriented, event driven strategies to uncorrelated, flexible mandates, including a small amount in macro and quantitative equity." It's all invested through external managers. "We're fairly concentrated in public equities," with about ten managers, but there's another 45 or so GPs.
Deshler says that personally, "I'm more value-oriented," but "I would say we are focused on multiple ways to win." She notes that the endowment has payouts every quarter and "I don't want to see huge swings in our returns. If you find yourself in a really steep drawdown – 20 to 25% – that's really hard to crawl out of."
Like other endowment CIOs, Deshler keeps an eye on David Swenson's celebrated Yale model. "They have an amazing program; a stellar team; and their calls on asset classes have been spot on," she says. But Carleton's small size requires more attention to liquidity. She's envious of Swenson's exposure to venture capital, and while one common view is "we can't get into the best managers, so why even try" Deshler says she and the team have had early success obtaining capacity in extremely high-quality venture funds.
America's college and universities are generally pretty woke territories. The women named to head their endowments say they have been well-received – and they've clearly been eager to help other women. But Deshler says paying it forward "has been a bit of a challenge" for her at Carleton. Yes, her office is 50/50 male and female, but that's because its only four people, and her one hire so far has been a woman. In one search process, she notes, "Out of a hundred-plus applicants, we had two women apply. If you look at New York, I would imagine the number would be at least 35 or 40 out of 100: That had been my experience at BlackRock and other places in New York."
While prominent colleges recruit on a national basis for senior administrators and name brand professors, for everything else, they often draw on local and regional job markets, and she says that in smaller financial communities like the Twin Cities, there's a smaller pool of women to draw from. "As you move into smaller markets, and – also, frankly, into places where one income can support a family – it's hard to have more balance on the gender front."
To deepen that pool, Deshler says, "We need to start introducing finance to women early on." She works with the student investment club at Carleton and also with students involved in a "responsible investment" committee to keep the endowment attentive to ESG issues. She's also keeping a sharp eye out for women- and minority-owned asset managers.
Carleton's endowment office is not on campus, but rather in Edina, a leafy suburb between the school and downtown Minneapolis. That city has a schizophrenic reputation on gender and race issues. Its major employers all have a long history of progressive policies and practices. But it also has a long history of racial problems, culminating in the death of George Floyd at the hands of a police officer last summer and the ensuing civil disturbances that reverberated across the country. This spring, the trial of the police officers involved in that shooting has riveted the community.
Deshler grew up in the Twin Cities area and went to the University of Minnesota, where she met her husband. After college they went off to Portland, Oregon, for three years, where she entered the world of investments as an analyst at CTC Consulting, then owned by US Trust/Bank of America. She then moved to New York in 2008 to work at General Motors Asset Management, putting in five years at that pension plan sponsor while also earning an MSc at New York University's Stern School of Business. She went on to stints at Credit Suisse, managing fundamental and systematic equity strategies, and BlackRock, where she headed manager research, and then she was recruited for Carleton.
She had a couple of years of normal times, and then the pandemic hit as her second child was born last summer. Because of the lengthy lockdown, she says, "My now nine-month old son has never been in a store. He's never seen more than a handful of people in one place."
Now that she back in Minnesota, it's helpful that her parents are nearby to help with the kids because Deshler has a lot on her plate what with volatile markets, the new work-from-home model of investment management, and a rapidly changing college world marked by pandemic costs and challenges. For relaxation, Deshler says, "I try to exercise and run, and I love the joy of cooking and the smile on people's faces when you make something for them. I can't draw; I can't paint. But I can cook." And so far, she seems to have found the right recipe for the Carleton endowment.
To discuss the content of this article, further engage with the author(s), or gain access to like content Join The Conversation Here if you are a member of the group, or Request Membership.