Log in
to post comments
What we are seeing 
In an effort to capture allocators' investments trends in North America, track allocation adjustments, and anticipated changes, Institutional Investor collected over 360 responses in North America highlighting the behaviour of asset owners from a range of demographics. The majority of respondents were Endowments & Foundations (26%) followed by Public Pension Funds (21%) and Corporate Pension Plans (13%). Consultants (17%), Insurance Funds (11%) and Health Services Organizations (7%) made up the majority of the other group segments.  Investors were surveyed on two key areas: 
Where are they currently invested in, and 

Where where they interested to learn more/planning increases in the next 12 months.
The estimated AUM of the sample was $2.7 trillion. An overview of the key trends is presented below, You can download a copy of the full report here. 
Private Equity 
---
Respondents had more interest or intention to increase venture capital, growth equity, secondaries, and co-investments. Of those sub-asset clases, 46% were from endowments/foundations (E&Fs), and 38% were from health service organizations.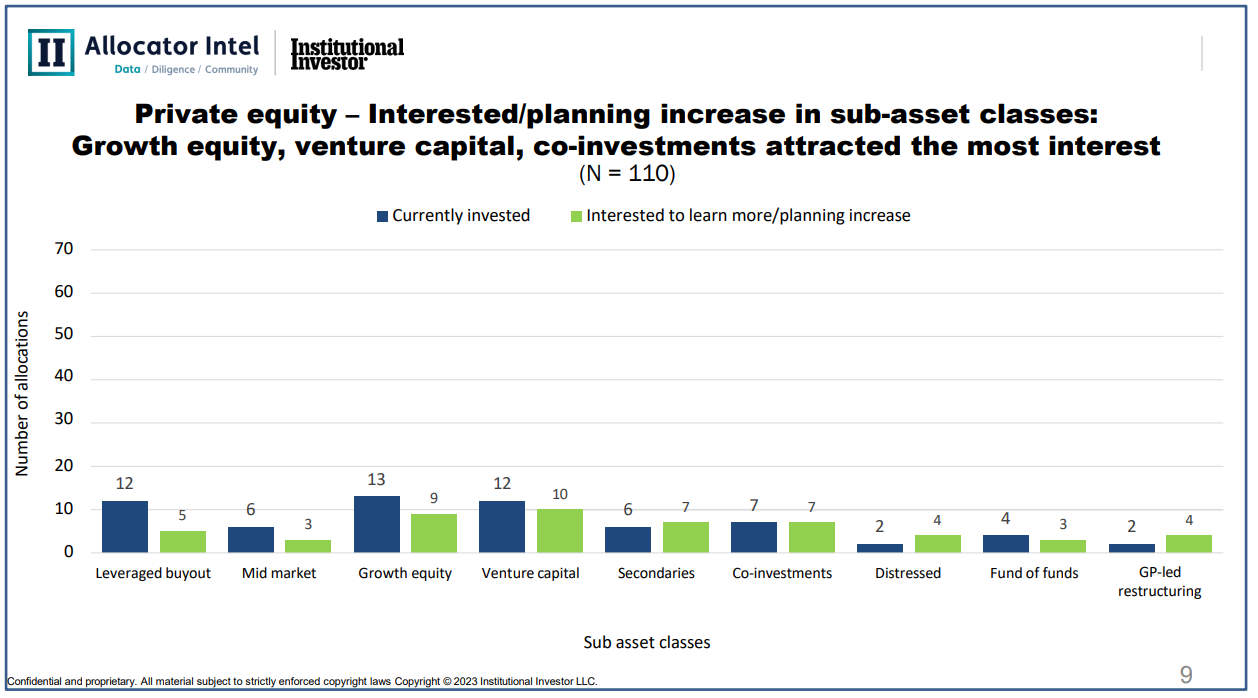 REAL ASSETS
---
Timberland was the most popular sub asset class. 40% interested in learning more/planning to increase were public pension funds, 27% corporate pension funds, and 20% discretionary investment consultants.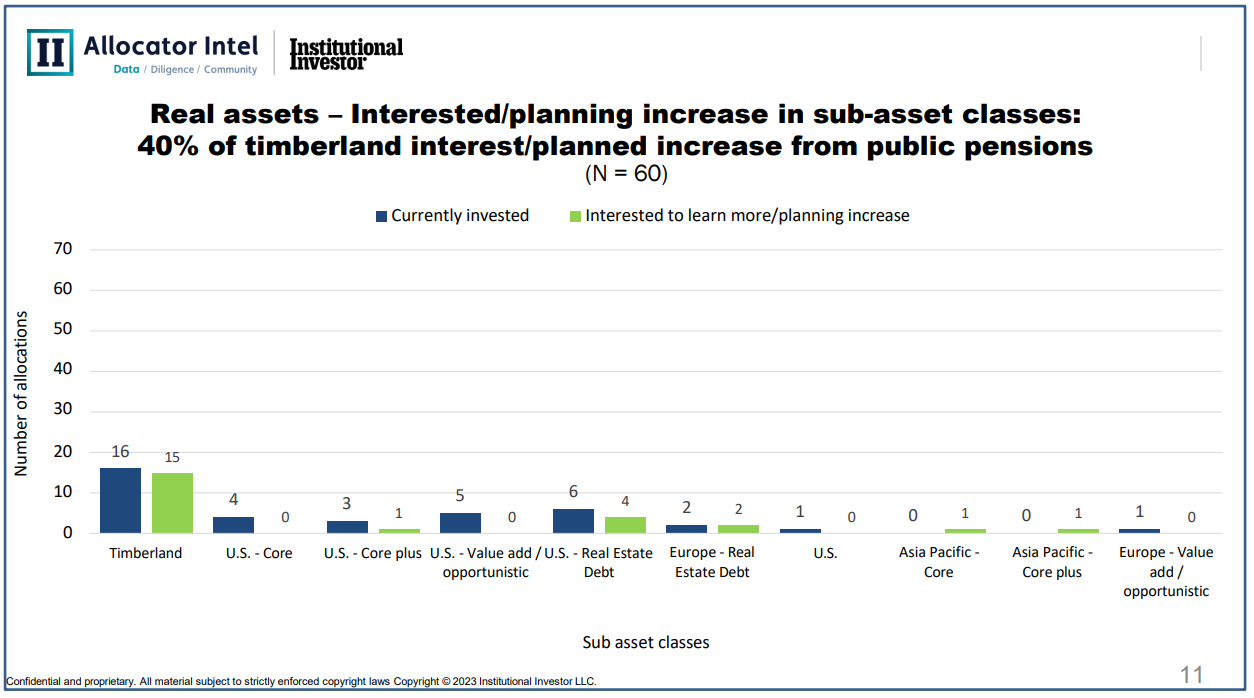 HEDGE FUNDS
---
Interest in learning more/planning to increase was highest among CTAs, credit long/short, equity market neutral, global macro, and relative value. Of those, 32% were E&Fs.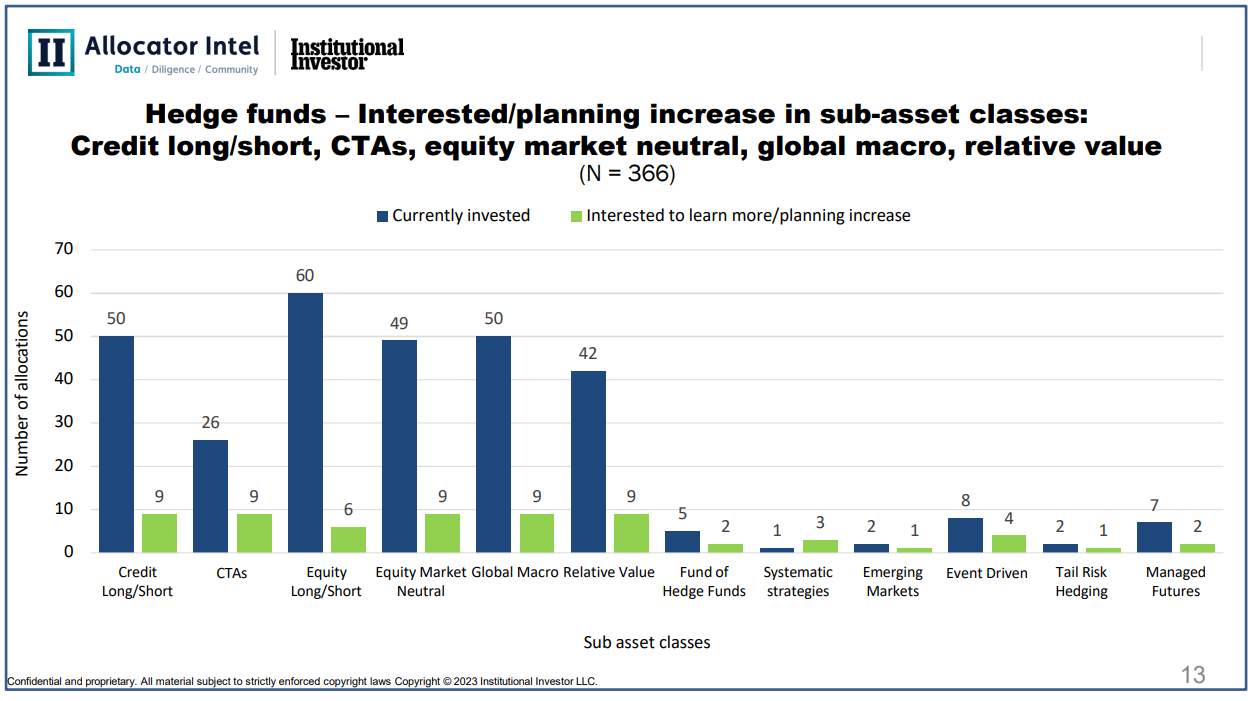 PRIVATE DEBT
---
28% of respondents planning increases in private debt were public pension funds. Distressed/special situations is popular among E&Fs 42% . Within insurance linked securities, 35% of surveyed public pension funds are planning increases.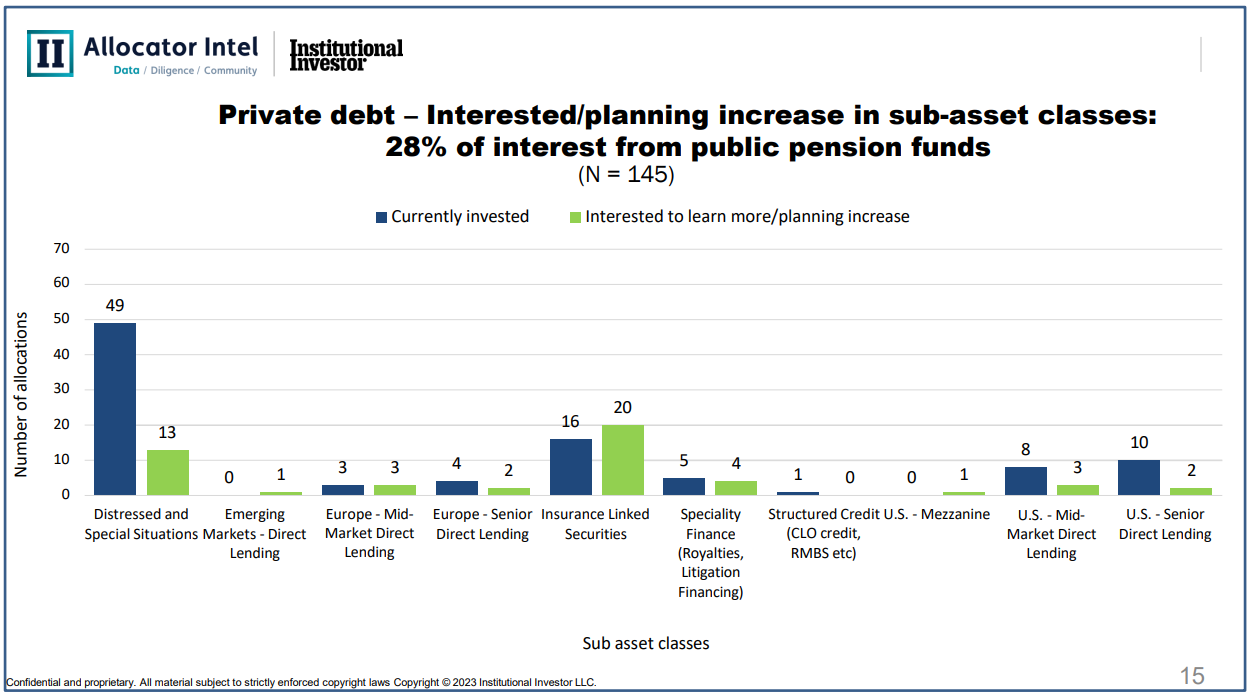 EQUITIES
---
Asia ex-Japan and China investments attracted the most interest among respondents. Of those, 67% were from discretionary investment consultants, 20% E&Fs, and 13% health service organizations.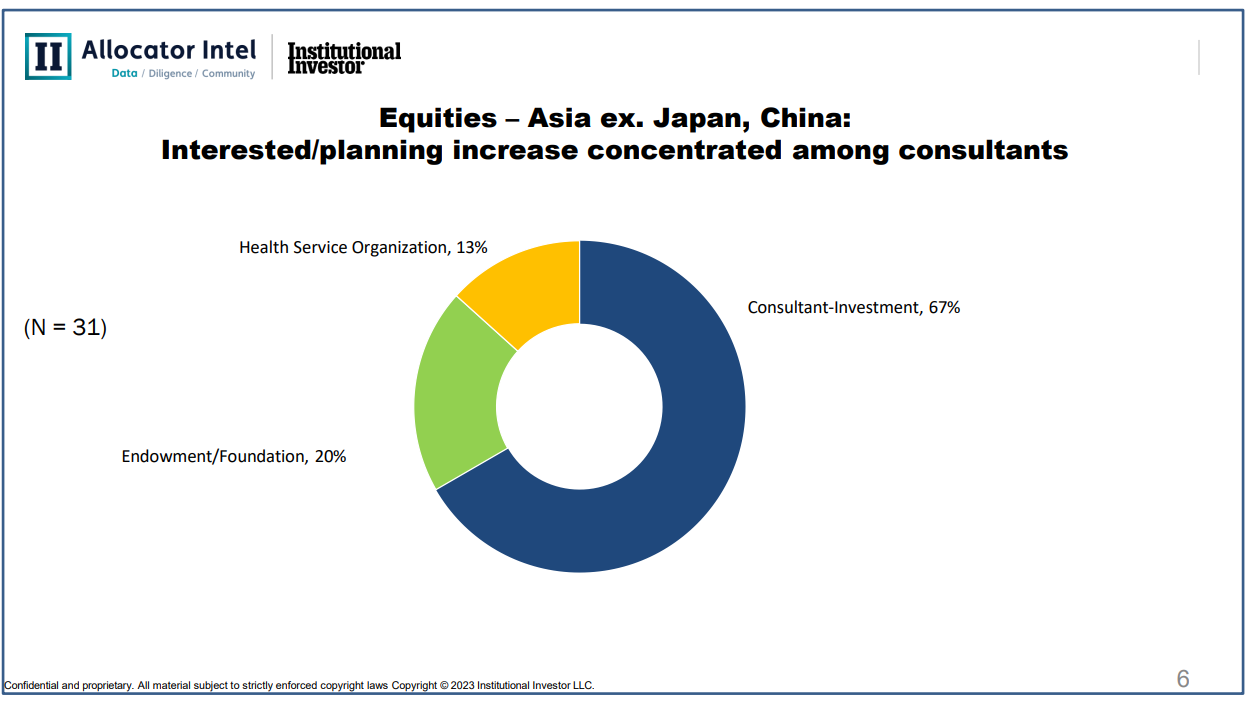 FIXED INCOME
---
Asset backed securities and corporate (non) investment grade attracted the most interest. E&Fs constituted the largest group 43% attracting interest, followed by health services organizations 29%.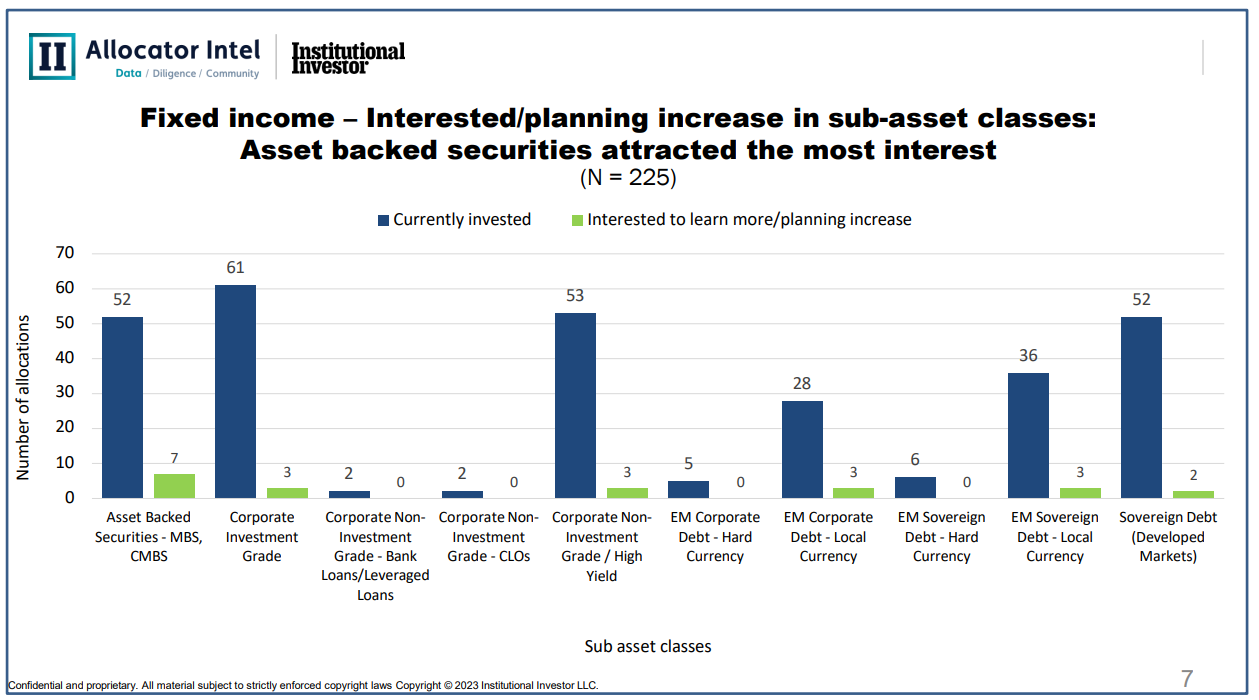 ---
To discuss the content of this article or gain access to like content Log In or Request Membership Here.