Inspiration through innovation
---
Institutional Investor announces Allocator Voices, a prominent consortium of allocators from across the globe that were nominated by their peers for their leadership in driving inspiration through innovation in their approach to both their personal and professional lives. The Innovators hope to help further inspire our industry with stories, interviews and tools that can embed themselves into the practices of our everyday lives, organizations and the industry as a whole. As representatives of change, look to The Innovators as the world's leading consortium to help advance the practice of asset allocation globally.
It's with great honour to announce and applaud these influential individuals who have the passion to leverage their voices to push the industry forward. Congratulations to all! 
*Presented in an alphabetical order by fund name.
Meet The Innovators
---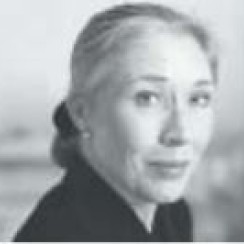 Anne-Charlotte Hormgard
Senior Manager Sustainability
AP3 (Sweden)
Under the leadership of Anne-Charlotte Hormgard, sustainability is addressed across the organization and includes all assets, and AP3 has since 2006 became a signatory to the UN's Principles for Responsible Investment (UN PRI), and she is a member of the Sustainability team and is responsible for ESG integration.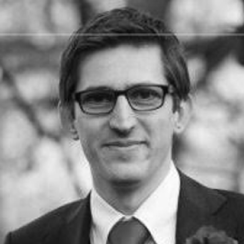 Rens Gotz
Head of Asset Management
ABB Group Pension (Switzerland)
Since May 2018, Rens Gotz has led the global process of asset allocation at the $10 billion corporate pension plan: In 2014, he became a member of the Pension Management team within Group Function Treasury, which oversees the global (financial) pension strategy, financial and non-financial risk management and accounting consolidation.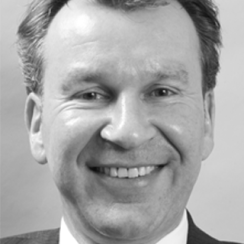 Thijs Coenen
Managing Director Private Equity & Business Management
APG Asset Management (Netherlands)
At the $500 billion multi-employer pension fund, Thijs J. Coenen brings 30 years' experience to overseeing company-wide business management support to all investment departments. At the largest Dutch pension (one on five families in the Netherlands (about 4.5 million participants), he is a permanent member of APG's Investment Committee.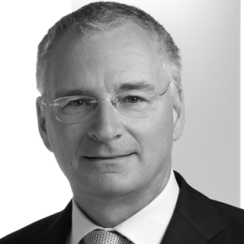 Since 1989, Christian Böhm has brought to his role at the $6.3 billion multi-employer pension fund his experience as a civil servant for the Austrian Federal Ministry of Labour, Department of Labour Law, and Industrial Relations. He was the 2019 recipient of the Gold IPE Awards: best pensions fund for Outstanding Industry Contribution.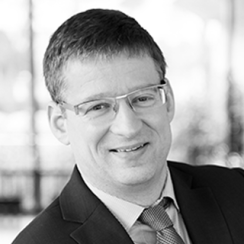 At the $19 billion multi-employer pension fund, which manages the pension assets of KLM Royal Dutch Airlines, Ramon Tol manages the selection and monitoring of the external equity managers, and implementing and evaluating transitions. He has published two articles about transition management in the Journal Of Trading (Fall 2016, Spring 2017).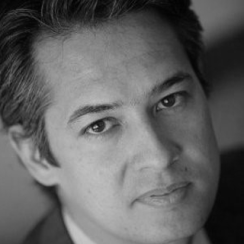 Gregoire Haenni
Chief Investment Officer
CPEG (Switzerland)
Since June 2014, Gregoire Haenni has developed and implemented the $10.2 billion public pension fund's risk management/contingency plan. He has served as VP of the Board of the Institutional Investors Group on Climate Change, created to mobilize capital for the low-carbon transition by working with business, policy makers and institutional investors.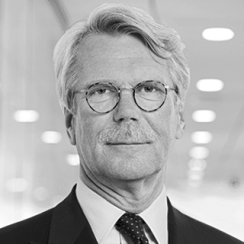 Björn Wahlroos
Managing Director/Chairman of the Board
Danske Bank / Sampo Group, Nordea and UPM-Kymmene (Finland)
Björn Wahlroos brings to his role both his background in politics, where he is known for his support of laissez-fair economics, and his time in academia, where he taught at the Hanken School of Economics and Northwestern University.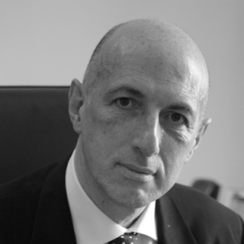 Sergio Carfizzi
Director General
Fondo Pensione delle BCC/CRA (Italy)
At the $2.2 billion public pension, Sergio Carfizzi has received rewards for his adoption of ESG factors in investment decision-making. Prior to joining the fund in 2008, he led the Complementary Pension Fund of Banco di Napoli, building on his experience as a professor, accountant and auditor.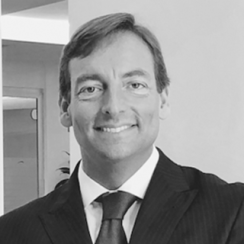 Marco Mizzau
Director General
INARCASSA (Italy)
Since earning his master's degree in Business Administration at Luiss University with full grades with honours at 22 years old, in the top 3%, Marco brings to the $10.2 billion corporate pension fund 20 years' professional experience in consulting, financial services, IT, strategic planning and corporate organization.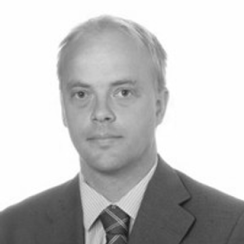 Markus Pauli
CIO, Alternative Investments
KEVA - Local Government Pension Fund (Finland)
At Finland's largest pension agency, Markus Pauli has been the Chief Investment Officer, Alternative Investments since 2006. The $57.3 billion fund oversees pensions of 1.2 million public sector employees and pensioners, in addition to some 2,000 employer customers, including local government organizations, state employers and parish unions.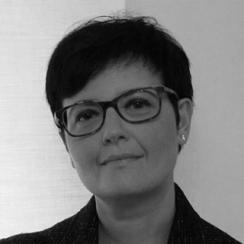 Ivonne Forno is the Managing Director and Chief Investment Officer at the $2.5 billion fund for the Trentino-Alto Adige/Südtirol region. In her current role since 2017, she has broken with Italy-fund tradition by venturing into alternative assets, as part of its strong relationship with regional authorities.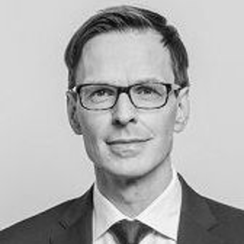 Stefan Krausch
Head of Real Estate Portfolio Management
MEAG (Germany)
At the EUR 324 billion insurer, Dr. Stefan Krausch since 2006 has overseen the global REIT allocation of about EUR 800 million and is responsible for an exposure of EUR 16.2 billion, including investment strategy, market timing, asset selection, and performance management. He received the 2017 the portfolio institutional Award for best Real Estate Investor.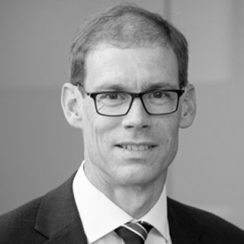 Peter Wallach
Director of Pension Fund
Merseyside Pension Fund (United Kingdom)
After a 12-year stint at Coutts Private Banking, Peter Wallach joined the $9 billion public pension fund in 2004. In his current role since April 2007, he oversees the pensions of 121,000 public sector workers in the county of Merseyside, as well as private companies that the local government has outsourced work, like bus companies.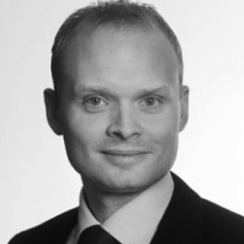 At one of the 50 largest pension funds in Europe, with EUR 32 billion in AUM by the end of 2018, Erik Bennike leads credit investments including emerging market debt, high yield and investment grade corporate bonds, leveraged loans and CLOs. At PensionDanmark, he sits on the TAA/SAA and ESG committees.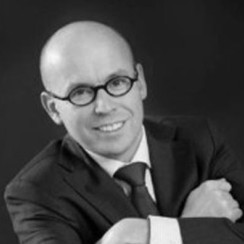 Harold Clijsen
CEO
PGB Pensioendiensten (Netherlands)
At the multi-employer pension fund, Harold Clijsen has built a history with PGB: He joined PGB Pensioendiensten as CIO of PGB Pensioendiensten in December 2013. In his current role, he is responsible for balance sheet management and investing the pension assets of approximately EUR 30 billion.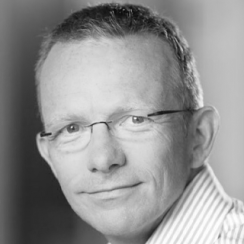 Harrie Dielen
Senior Strategist
PGGM (Netherlands)
As head of the Investment Strategy Department, Harrie Dielen is responsible for the investment advice given to PGGM clients. Before his current role, he spent 10 years at PGGM as a senior strategist in the same team at the $200 billion multi-employer pension fund.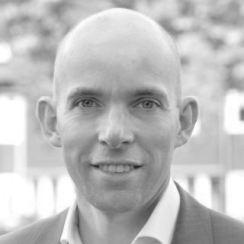 Daan Spaargaren
Responsible Investment Strategist
PME (Pensionfonds Metalektro) (Netherlands)
At the $45 billion public pension fund, Daan Spaargaren continues his track record in sustainable investing: He started his career in 2008 at Sustainalytics, the Amsterdam-based ESG rating agency, where he specialized in SRI policy development and controversial weapon research, before joining PME in May 2019.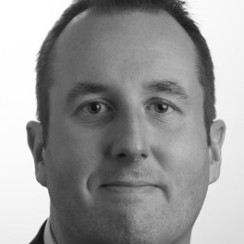 Craig Heron
Head of Public Markets
RPMI Railpen (United Kingdom)
Craig Heron joined the $37 billion multi-employer pension fund in September 2011. As Head of Public Markets since 2018, he leads the Investment Selection function, which establishes, researches, implements and monitors the various routes to market used by RPMI within "public markets" (equities, fixed interest, property and hedge funds).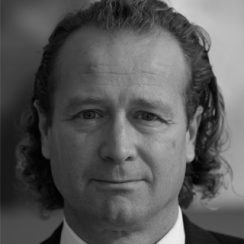 At Storebrand Asset Management, the investment arm of the Storebrand Group, Jan Erik Saugestad has since 2002 served as Portfolio Manager, CIO and now CEO. During his tenure, the group has grown in its role in climate action and sustainable investments, and size as the largest asset manager in Norway.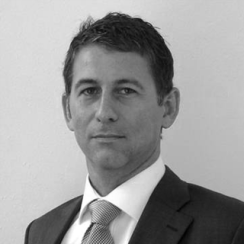 Antony Barker
Managing Director
The Pension Superfund (United Kingdom)
Antony Barker delivered a 15% pa return for the award-winning GBP11 billion fund. Since September 2018, he has created an innovative portfolio of investments, including covering entertainment arenas, yacht marinas, Mexican gas pipelines, Nigerian telephone masts, mushroom farms and a cyber-attack proof phone that features in Washington's International Spy Museum.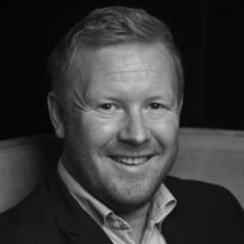 Kasper Mule Scott Struve
Founder
Unified Investors (Denmark)
Kasper Mule Scott Struve in 2019 left an 11-year career at Industriens Pension, where he was Director, Private Investments, to found Unified Investors. Based in Copenhagen, the new venture that helps institutional investors collaborate, by building exposure to private markets through more cost-efficient structures.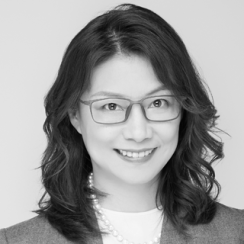 Michelle Zhang
Chief Investment Officer
China Life Insurance

(People's Republic of China)
As CIO of the insurer, Michelle Zhang has implemented the overseas investment programme. She has been very active in the Hong Kong stock market this year and has spearheaded overseas investments in the insurance industry in China.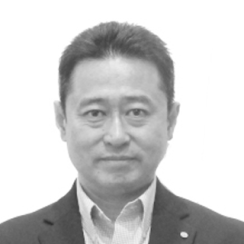 Benjamin Deng built and developed the strategic allocation from scratch toward a long-term, 10- to 20-year view of the $211 billion fund. Under his leadership at the third-largest insurance group in China, he has overseen the June 2020 launch of the Global Depository Receipt, which was the largest IPO in London in the past few years.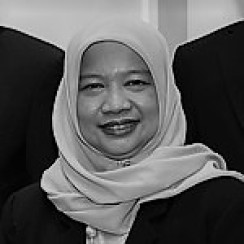 Rohaya Mohammad Yusof
Chief Investment Officer
Employees' Provident Fund (Malaysia)
Rohaya Mohammad Yusof is the first woman to become CIO in the history of the country's largest pension fund. In January 2020, she assumed her current title at the state fund, the compulsory savings plan and retirement planning for private sector workers in Malaysia.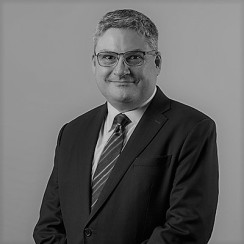 Raphael Arndt
Chief Investment Officer
Future Fund (Australia)
Raphael Arndt has transformed the investment process and overseen a large venture capital and hedge fund program over the course of his career including his role as Investment Director with Hastings Funds Management. As CFO of Future Fund, he oversees the $170 billion sovereign wealth fund.
Dr. Jeffrey Jaensubhakij
Managing Director, Group Chief Investment Officer
GIC (Singapore)
In his current role, Dr. Jeffrey Jaensubhakij integrated technology across the entire investment process at the $100 billion sovereign fund. He has been at the fund since 1998 as a Senior Economist, and has held various roles leading groups including asset allocation strategy, total return equities, European investments and public markets.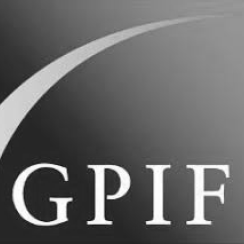 Government Pension Investment Fund of Japan
Government Pension Investment Fund of Japan established its Stewardship & ESG Division in October 2016, which made GPIF the change agent for ESG in Japan, encouraging both public and private sector support for ESG integration and investing through various innovative initiatives.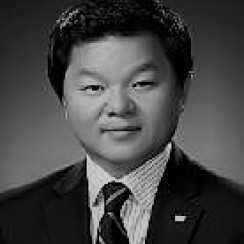 As the Managing Director and Chief of Client Asset Management at Miraeasset Life Insurance, Sung Sik Cho in 2014 launched the Miraeasset Variable Insurance Portfolio. The MVP fund, which he also manages, is designed for enhancing long term returns based on a globally diversified asset allocation.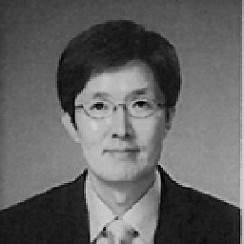 Dong-hun Jang
Chief Investment Officer
Public Officials Benefit Association (Republic of Korea)
As CIO, Dong-hun Jang has implemented a diverse asset allocation program at the $13 billion public pension fund, investing across a number of different assets and regions globally. Currently, 55 percent of its portfolio is invested in alternatives including hedge funds, private equity, private debt, real estate and infrastructure.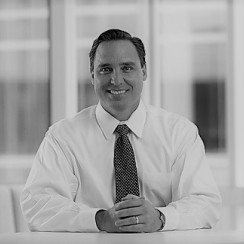 At the superannuation fund since 2019, Charles Woodhouse has defined his role by collaboration, directly working with executives and trustees on investment implementation policy. By leading the investment team and research into philosophy, market trends, and investment processes, he has fostered greater product innovative within the fund and services the fund provides members.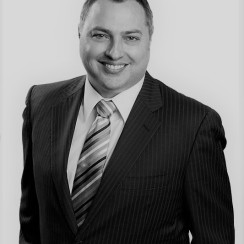 As CIO since 2008, Con Michalakis has achieved significant top quartile returns for the $10 billion superannuation fund by taking highly-concentrated in coveted assets and a contrarian position. In addition, he serves the Investment Committee.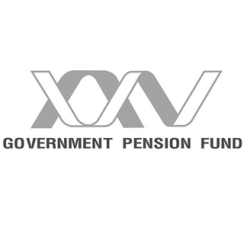 Thailand Government Pension Fund
Thailand Government Pension Fund is in the process of implementing an agenda to incorporate ESG principles into the pension funds investment decisions. They are currently looking to expand their overseas allocations to 40% from 28% if given approval, predominantly into alternative assets.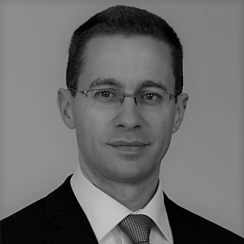 Russell Clarke
Chief Investment Officer
Victorian Funds Management Corporation (VFMC) (Australia)
In less than 3 years, Russell Clarke has created an integrated program that looks to build a more resilient portfolio. Since he joined in May 2017, he has been responsible for overseeing the management of more than $50 billion on behalf of a number of Victorian public authorities.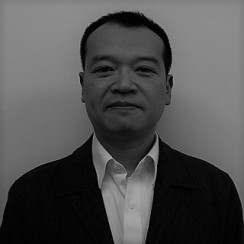 Yoshisuke Kiguchi
Chief Investment Officer
West Japan Machinery Pension Fund (Japan)
As CIO since February 2009, Yoshisuke Kiguchi has broken with tradition: While most Japanese funds have most of their investments in stocks and bonds, the $200 million multi-employer fund has its largest allocation in long-short Chinese equities, as well as consumer loans and long-shorts in US and European financial corporations.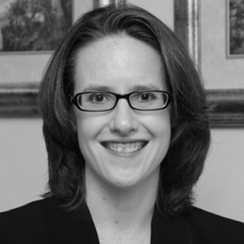 At the $12 billion health service organization, the ninth-largest not-for-profit in the country, Leslie Lenzo has completely restructured their portfolio. Operating under an "evolution" rather than "revolution" approach has helped diversify the portfolio by taking down their fixed income allocation and putting it into a diversified, idiosyncratic hedge fund portfolio. She has sought out diverse managers as an untapped source of alpha.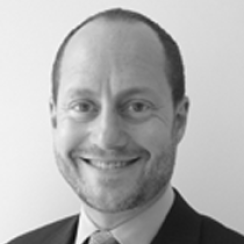 Michael Weinberg
Managing Director, Head of Hedge Funds and Alternative Alpha
APG Asset Management
Michael Weinberg is the first Managing Director, Head of Hedge Funds and Alternative Alpha at the multi-employer fund, which manages about $500 billion for Dutch pensions. His 25 years' experience includes his current roles as Adjunct Professor of Economics and Finance at Columbia Business School and as an expert witness in financial and technology litigation.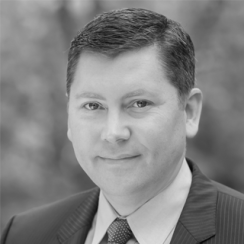 As CIO since 2015, David Erickson is a man for all seasons: In his role at the Catholic endowment, he oversees a variety of accounts, including a health care system operating fund, defined pension and contribution plans, and additional assets at charitable foundations, totaling approximately $40 billion.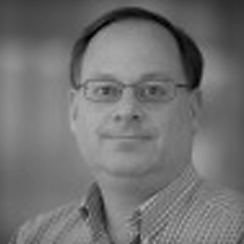 PHIL ROTNER
Chief Investment Officer
Boston Children's Hospital
Since joining the $5.5 billion endowment as Chief Investment Officer in 2010, Phil Rotner has focused on building a like-minded team and risk management approach that allows the endowment to produce superior returns. He values the members of his team for their good judgement and most importantly the highly productive and positive culture he's been most instrumental in fostering. In addition, Phil's experience building a top private equity program at MIT has also carried over to Children's, where he has established the same tone and capability.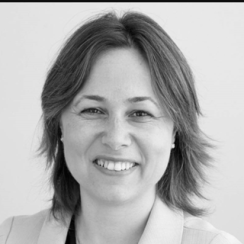 ELA KARAHASANOGLU
Director, Total Fund Management
British Columbia Investment Management Corporation (bcIMC) (Canada)
Since joining the $153. 4 billion public pension fund in September of 2019 as Director, Head of Total Fund Management, Ela has set the strategic direction of the TFM mandate that comprises Rebalancing Client Portfolios, designing and implementing (beta-driven) Total Fund investment solutions such as Risk Mitigation and Strategic Tilting for BCI clients.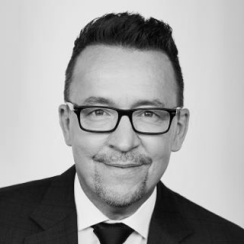 MARIO THERRIEN
Head of Investment Funds and External Management
Caisse de depot et placement du Quebec (CDPQ) (Canada)
Mario joined the CAD 340.1 billion public pension fund 20 years ago to focus on the public markets. The first portfolio he ran, CAD $5.5 billion hedge fund portfolio he built from the ground up and is actively seeking new ways to achieve stable return. His strengths in manager selection – and his commitment to managers' ability to adapt has propelled him to head up and run the strategic partnership program.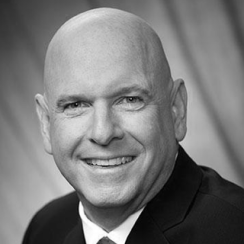 CHRISTOPHER J. AILMAN
Chief Investment Officer
CalSTRS
As CIO since 2000 of the $248 billion public pension fund, Chris has made SRI a hallmark of his process, to meet one of two objectives: helping the world's poor and vulnerable, or maintaining a track record of environmental stewardship. He heads an investment staff of 120 across eight teams.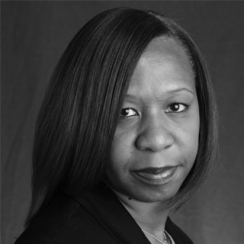 Angela Miller-May has put together a strategic asset allocation plan at the $10.5 billion Chicago Teachers' Pension Fund. CTPF has invested 44% of their total assets with MWDBE (Minority, Women, and Disadvantaged Business Enterprise) managers. Miller-May mandated that every RFP must have at least one minority manager in the final round. Miller-May testified on behalf of the Fund before the U.S. House Committee on Financial Services Subcommittee on Diversity and Inclusion. Her testimony highlighted the approach that CTPF has used to increase opportunities for diverse investment managers over the last 20 years.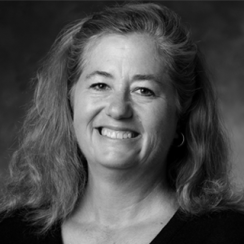 Susan Slocum
Chief Investment Officer
Children's Hospitals and Clinics of Minnesota
Sue Slocum has achieved top 15th percentile returns on an endowment investment portfolio over 5 years ending June 30, 2018 as CIO of the seventh-largest pediatric health care system. She has managed $1.4 billion in invested assets and an additional $1.7 billion in multi-employer union pension plan.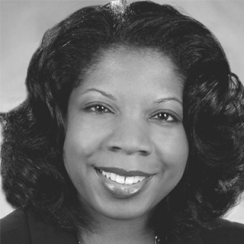 Cheryl Alston
Executive Director & Chief Investment Officer
Employees' Retirement Fund of the City of Dallas
Cheryl Alston has made people, performance and potential the center of her Next Generation Investment Manager Program. As CIO of the $3.3 billion public pension plan since 2004, she designed the program, providing a 10% dedicated allocation to earlier-stage managers with strong performance and maintaining the fund's governing principle of fiduciary responsibility.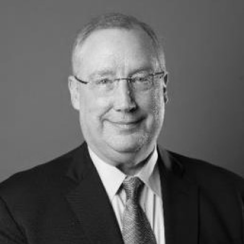 Since 2009, Doug Brown has managed a wide range of investment activities including the DB pension fund, nuclear decommissioning trusts, VEBA trust, DC and employee savings plan and the Exelon Foundation totaling $40 billion in assets. They have taken a liability-based approach with the pension fund and created a robust return generating portfolio which included alternatives to meet their needs. Doug has built a successful team with great diversity (not only based on race and gender, but also based on experience and thought) with limited turnover.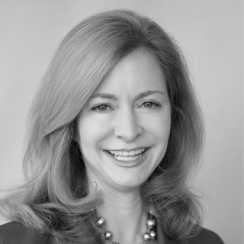 Katherine Molnar
Chief Investment Officer
Fairfax County Police Officers Retirement System
Katherine Molnar has been CIO at Fairfax County Police Officers Retirement System since June 2013. She manages the $1.5 billion public plan's portfolio management and oversight, including strategic and tactical asset and risk allocation, selection and supervision of external investment managers, and risk management. Under Katherine's guidance, Fairfax was the first U.S. pension fund to invest in cryptocurrency.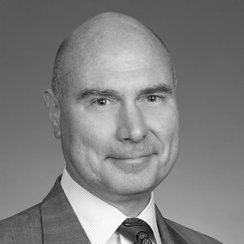 David Holmgren
Chief Investment Officer
Hartford HealthCare
Upon arriving at the foundation, David Holmgren inherited a pension/insurance/endowment portfolio that was run by a committee with legacy biases. Since then, he has taken out on building-out a real asset portfolio, including power distribution and social infrastructure, and oversees $3.2 billion in assets in his role as CIO.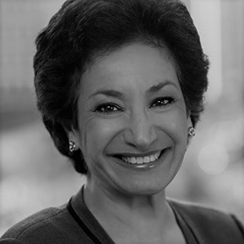 Roz Hewsenian has leveraged her experience as a consultant, asset manager and asset allocator to grow Helmsley Charitable Trust's assets from $2.5 billion to $6.2 billion. The charitable trust has allocated more to "safe" assets, while also investing in alpha-generating hedge funds that can provide some downside protection. Helmsley's philosophy of not boxing managers into specific asset classes carried over to the investment team, which Hewsenian has structured as a group of generalists who work across the entire portfolio.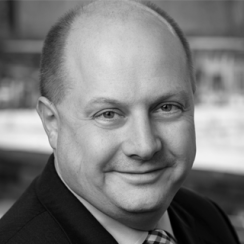 Shawn Wischmeier
Chief Investment Officer
Margaret A. Cargill Philanthropies
Shawn Wischmeier arrived at the $8 billion foundation with experience having built a large investment team from scratch and having established high returns through prudent investing, hedging and risk management. Previously, he was the CIO at North Carolina Retirement Systems.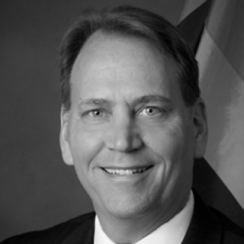 As CIO of the $55 billion public pension plan since 2015, Andy has developed the plan-wide ESG Risk committee, which makes Maryland one of the earliest public pension plans to look at ESG across the entire portfolio. The plan retirement provides death, disability and retirement benefits for more than 405,000 of its members.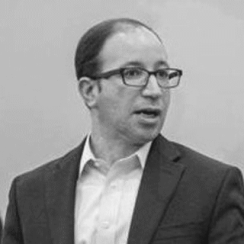 At the $75 billion pension fund, Eric brings his hedge fund experience to the role of CSO: Previously, he was Mass PRIM's Director of Hedge Funds and Low Volatility Strategies. As part of a larger plan initiative call Project SAVE, Eric narrowed the number of hedge fund relationships, while reducing fees, and keeping up returns.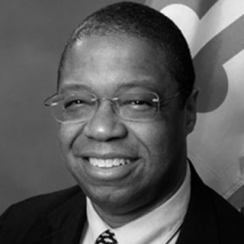 MANSCO PERRY
Executive Director & Chief Investment Officer
Minnesota State Board of Investment
At the $96.2 billion public pension fund since October 2013, Mansco Perry brings his legal experience – he was admitted to practice law in Minnesota's State and Federal District courts – and deep commitment to the community. He has been a Director of Minnesota Community Foundation and the St. Paul Foundation since 2011.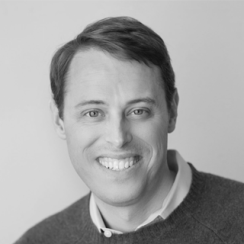 SETH
ALEXANDER
President
MIT Investment Management Company
As President of the $19.1 billion endowment since May 2006, Seth Alexander worked under David Swensen for 10 years at the Yale Investment Office. At MIT, he has developed a three-pronged approach – patience, people and dislocation – to take advantage of attractive pricing, specialized skills and severe economic stress.
Scott Pittman
Senior Vice President & Chief Investment Officer
Mount Sinai Health System
Scott Pittman has managed the largest healthcare organization in New York and one of the largest private employers in New York State and long-term capital since he joined January 2009. His management and oversight of Mount Sinai's Investment Office includes its $2.3 billion portfolio of endowed funds and long-term capital.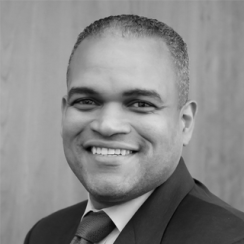 Alex Doñé
Chief Investment Officer
New York City Retirement Systems
As CIO since December 2018, Alex Doñé leads the New York City Comptroller's investment advisor responsibilities across the five New York City Retirement Systems, which make up the fourth largest public pension fund: In his role, he oversees $200 billion in assets and over 700,000 members, retirees, and beneficiaries.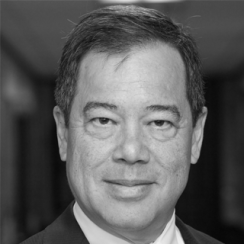 WILLIAM LEE
Chief Investment Officer & Senior Vice President
New York Presbyterian Hospital
Since 2016, Bill Lee has been the CIO of the $9.5 billion New York Presbyterian Hospital. He oversees an investment program including endowment, retirement and current assets. Previously, Bill was Chief Investment Officer and Vice President of Foundation and Pensions Investments at Kaiser Permanente, where he oversaw approximately $78 billion.
JAMES C. DAVIS
Chief Investment Officer
OPTrust (Canada)
James joined $22 billion public pension in 2015 and brought a new member-driven investing strategy and its approach to building long-term sustainability. He has successfully shifted from investing as an asset manager to investing as a pension management organization. He implemented a risk-focused investment framework and is currently working on projects in AI, Climate and ESG.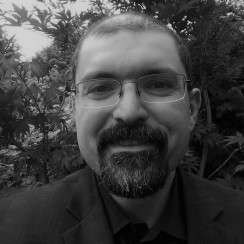 Homayoun Saleh
Director of Investments
Princeton Theological Seminary
Homayoun Saleh has made liquidity the focus of his position as the Director of Investments at the foundation. Upon his appointment at the PTS, he dedicated a lot of time analyzing the Seminary's commitment and liquidity requirements of their illiquid investments to model capital calls and distributions by asset class.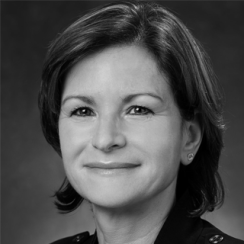 Robin Diamonte
Chief Investment Officer
Raytheon Technologies Corp.
At Raytheon Technologies Corp, Robin Diamonte was early to liability-driven investing. She focused on reducing the deficit and saving pension costs. The firm, created by the merger of United Technologies with Raytheon, is one of the largest U.S. corporations, in terms of retirement plan assets at $100 billion-plus and 200,000+ beneficiaries.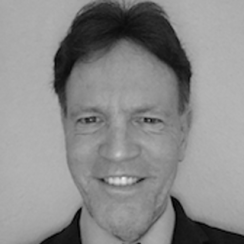 Bill Coaker has led two successful turnarounds at his firm, during which the $26.5 billion public pension fund has ranked in the 5 percent against peers, for returns over each of the past 1, 3 and 5 years. At SFERS the Sharpe Ratio ranked in the 10th percentile, respectively.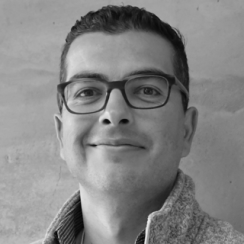 A New Mexico native, Dominic Garcia is one of the youngest CIOs in a public plan. Since he joined the $16 billion public pension fund in 2017, he has integrated a risk-based approach, separating alpha and beta in its investment philosophy, which has helped the system produce strong risk adjusted returns and exceed benchmarks.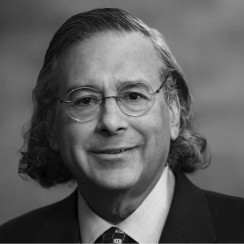 David Villa
Executive Director/Chief Investment Officer
State of Wisconsin Investment Board
David Villa has managed the $110 public pension fund with an innovative investment strategy since 2006. He has been a driving force in the strong returns and low-cost management. In 2018, David started his dual role as an Executive Director and CIO at SWIB.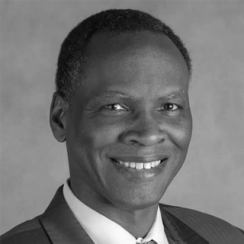 Kirk Sims heads the Emerging Manager Program at the $157 billion public pension fund, which since its 2005 inception has committed $3.7 billion to one of the largest programs of its kind. Over the next three to five years, the program expects to invest another $3 billion.
Bruce Cundick
Chief Investment Officer
Utah Retirement Systems
Since 2004, Bruce Cundick is at helm of one of the most sought-after LPs among hedge funds, due to its concentration of alternatives. After 2008-2009, Utah got into hedge funds and real assets, and built a liquidity balance sheet. As Utah confronts this market crisis, the fund is more diversified with more downside protection. The $35 billion Utah Retirement System has about 43% of its assets in alternatives.